GOOD NEWS ABOUT GERU!
GERU v2.8: New Big Update Is Ready
We've been quiet on this end for several months as we've been hard at work making our software even better for you…
We are thrilled to announce that another major GERU update has just been released.
As always, this update is free to all existing GERU customers.
Once again… thanks to our valued customers, we receive feedback on a daily basis.
We had a long list of suggested features. Our priority was to knock out the most requested features and add them to this update.
Here's a breakdown of what has been added to the latest version of GERU…
Note: This list below is in no particular order, but let's start with the top 2 most requested features.
INDUSTRY AVERAGE DATA, METRICS
This one is a biggie. What is a decent opt-in conversion rate?
What can you expect to pay per click on Facebook or Google?
What is the average email open or clickthrough rate?
If you don't know… should you guess? (not recommended)
If you think that new Digital Marketers (who don't have historical funnel data to use) are the only ones asking for "Industry Average Data" inside GERU…. you'd be wrong.
Agencies have also been asking for this important data.
Why?
Having industry average data, metrics, click prices, etc., makes it easier to communicate (and justify) to a client that you are not pulling numbers from the sky.
What this means is… you are building a data model, forecast/projections (funnel simulation) based on REAL industry average metrics and numbers.
This is very powerful positioning when working with a new or existing client and showing them the potential numbers/results that you plan to achieve and how you plan to do it. Again, no guesswork involved.
Now, with the click of a mouse… all this data is instantly available inside GERU (including Data Sources for easy reference)…
Just click the information (i) icon and add this data to your funnel plans for more accurate funnel simulations.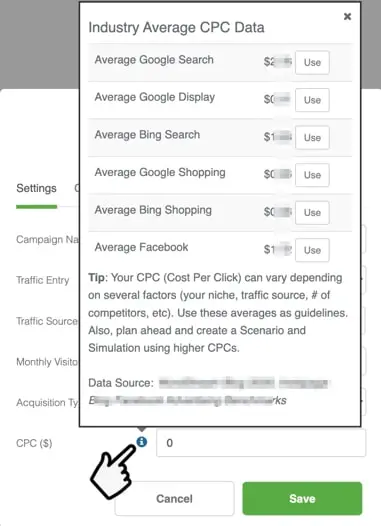 SHARE YOUR FUNNEL MAP URL
Another top requested feature was the ability to share your funnel map/plan by sending your colleague or client a simple web link/URL.
This is now ready-to-go in version 2.8. We realize that sharing a diagram or funnel map link is nothing new… many diagram apps already have this feature.
So, we decided to take this to the next level…
In GERU 2.8, you can also share your SIMULATION as a URL.
What this means is… even non-GERU account holders can click a link and see a working Funnel Map & Simulation that you have created — complete with all the numbers, totals.
Plus, it's not static. Anyone who visits your Simulation link can click the orange "Simulate" button to see the Simulation numbers come alive without logging into GERU!
Even more good news… you can embed any Funnel Map or a complete Funnel Simulation onto YOUR website.
Woohoo!
CUSTOM TRAFFIC SOURCE ICONS
Two big new (customization) features have been added here…
You can now hide the box and number around each Traffic Entry Point (as shown in the image on the right).
Also, you can now add a Custom Traffic Source using any image/icon you like. The Traffic Source label (text) can now be fully customized. No more limitations.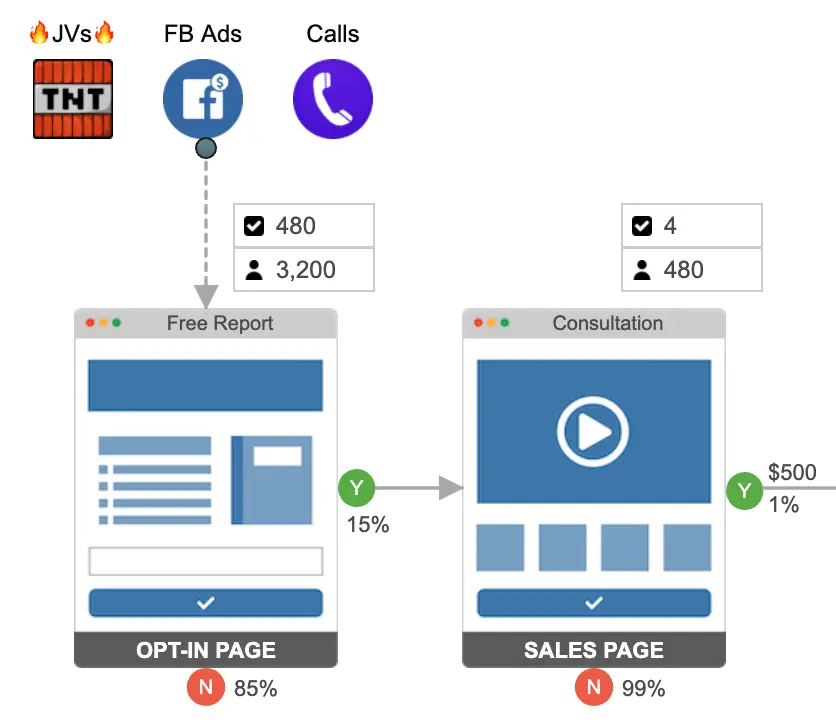 CUSTOM OBJECTS/ICONS ON THE CANVAS
We've taken "customization" to another level with GERU 2.8.
You can add any image, icon or symbol you like (in different sizes) to the canvas by creating (and saving) a Custom Object. Your Custom Object can have Y/N connection points (with % conversion) or none. You can display an object label/text or leave it blank. It's up to you.
In the image on the left, you can see several different ways to incorporate custom icons and images into your funnel maps.
You now have endless options when adding unique icons or images to enhance your funnel maps. The only limitation is your imagination!
ENHANCED TEAM PERMISSIONS
Now you can set specific permissions for each Team member. Permissions can be set at the canvas, report and/or project level. This gives you total flexibility to give one Team member read-only access and another Team member Full access depending on their role.
Note: GERU multi-user (team licenses) is not included in our Standard or PRO account plans. This is an optional upgrade.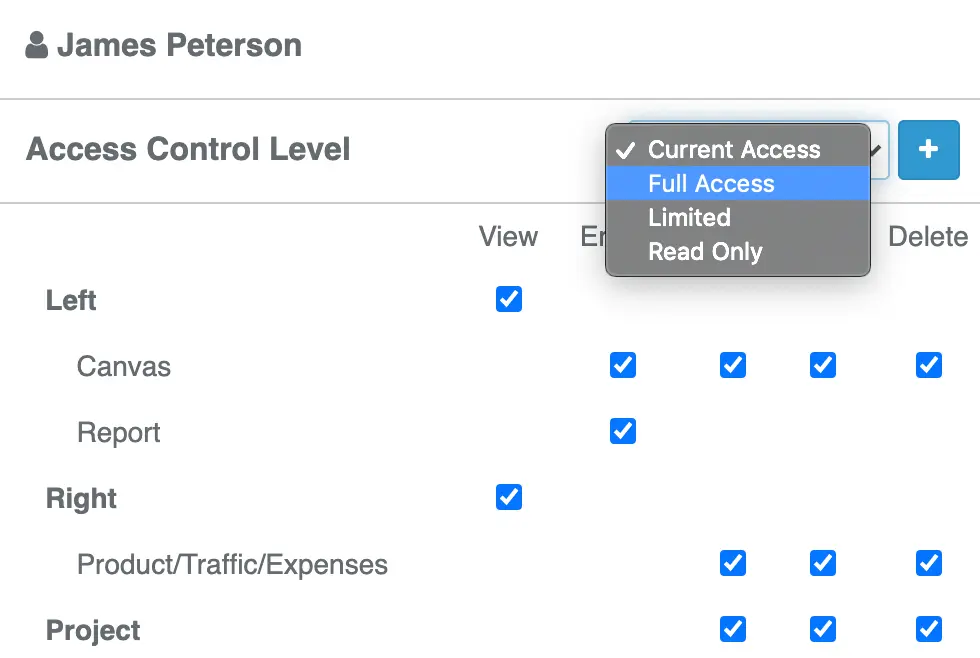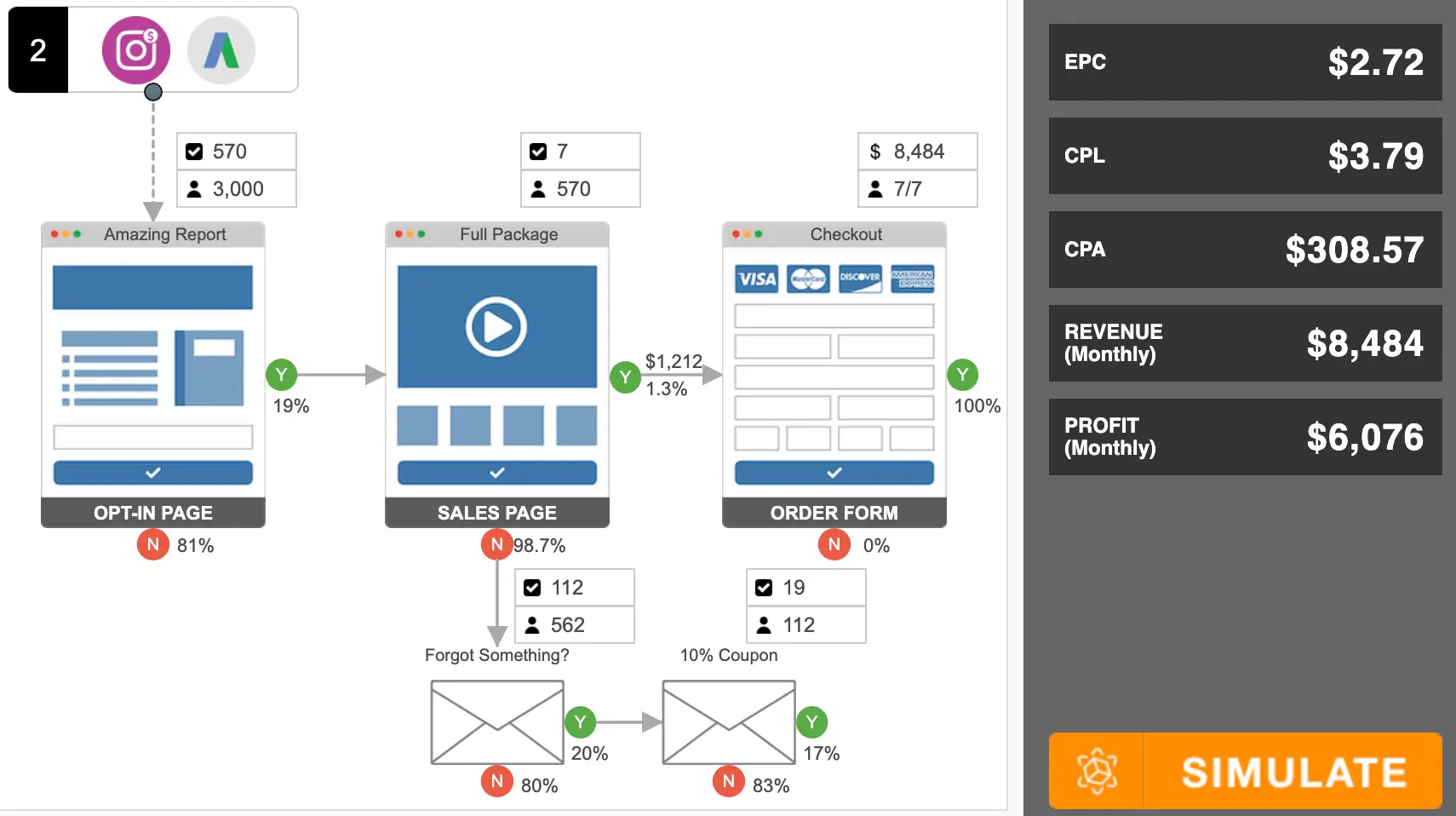 IMPROVED EMAIL FLOWS & ACCURACY
If you've been using GERU for a while, you may have asked about this feature too. In additional to forecasting your Email clickthrough rates (and clickthrough stats for each individual email), we also added a new metric: Open Rate %.
Now you can more accurately model (simulate) your email flows by mirroring your stats from your Email Service Provider (ESP). Or, use the included Industry Average Stats to populate your email flows with industry average Open and Click rate percentages.
More good news… we also made some improvement to the email flow numbers in GERU to more accurate calculate and forecast metrics for your autoresponder sequences.
A BIG Thank You To All Our Valued Customers!
Many of you have been with us since GERU version 1.0 was first released way back in 2015.
GERU has undergone many improvements over the past 5+ years.
As you can see from the above new features… we have no plans of stopping. Many great things have been just added to GERU.
Best of all… unlike some software companies that use your ideas and feedback and then CHARGE YOU a steep price for new software updates….
That's not how we roll.
All current GERU customers will receive these new features/updates at no extra cost.
(Note: The only exclusions being GERU Agency and 5-user Team license, which is an optional account plan or upgrade)
Keep all that great feedback coming in!
2021 has barely started and we already have some amazing ideas for the next GERU update.
We sincerely hope that you benefit from these features to help you create better and more accurate digital marketing maps, plans and simulations.
More good things to come!
Thank you for your continued support.
Team GERU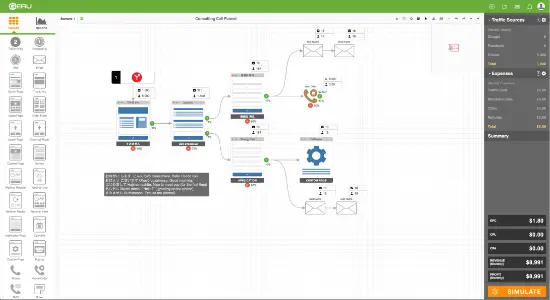 Pssst… If you haven't joined GERU yet, read this…
With the release of version 2.8, now is the perfect time to give GERU (The Digital Marketing Simulator) a try. We offer an unconditional 30-day money back guarantee. That's plenty of time for you to test out GERU, pump out a few funnel maps/plans… create a Funnel Simulation, run the numbers… and see for yourself how invaluable GERU is to the success of your digital business. To see our account plans, check out this page…